Young people have been vital to the success of every social movement over the last several centuries. Recognizing this, Students for Life of America set out to change the face of the pro-life movement, recruiting and training over 100,000 students, building the Pro-Life Generation.
However, students graduate. And after graduation, many feel like they don't have a place they belong in this movement. That's where Pro-Life Future comes in.
YOUNG PROFESSIONALS FOR LIFE
Students aren't students forever. And when pro-life students graduate, many are left feeling like there isn't a place for them in the movement anymore. That's why we created the Pro-Life Future Initiative.
Pro-Life Future is a national network of chapters made up of young adults who get together and do pro-life work. Young professionals are still part of the Pro-Life Generation. And Students for Life is still here to empower them to be pro-life leaders, change hearts and minds, and make abortion unthinkable.
it is time to go out and lead.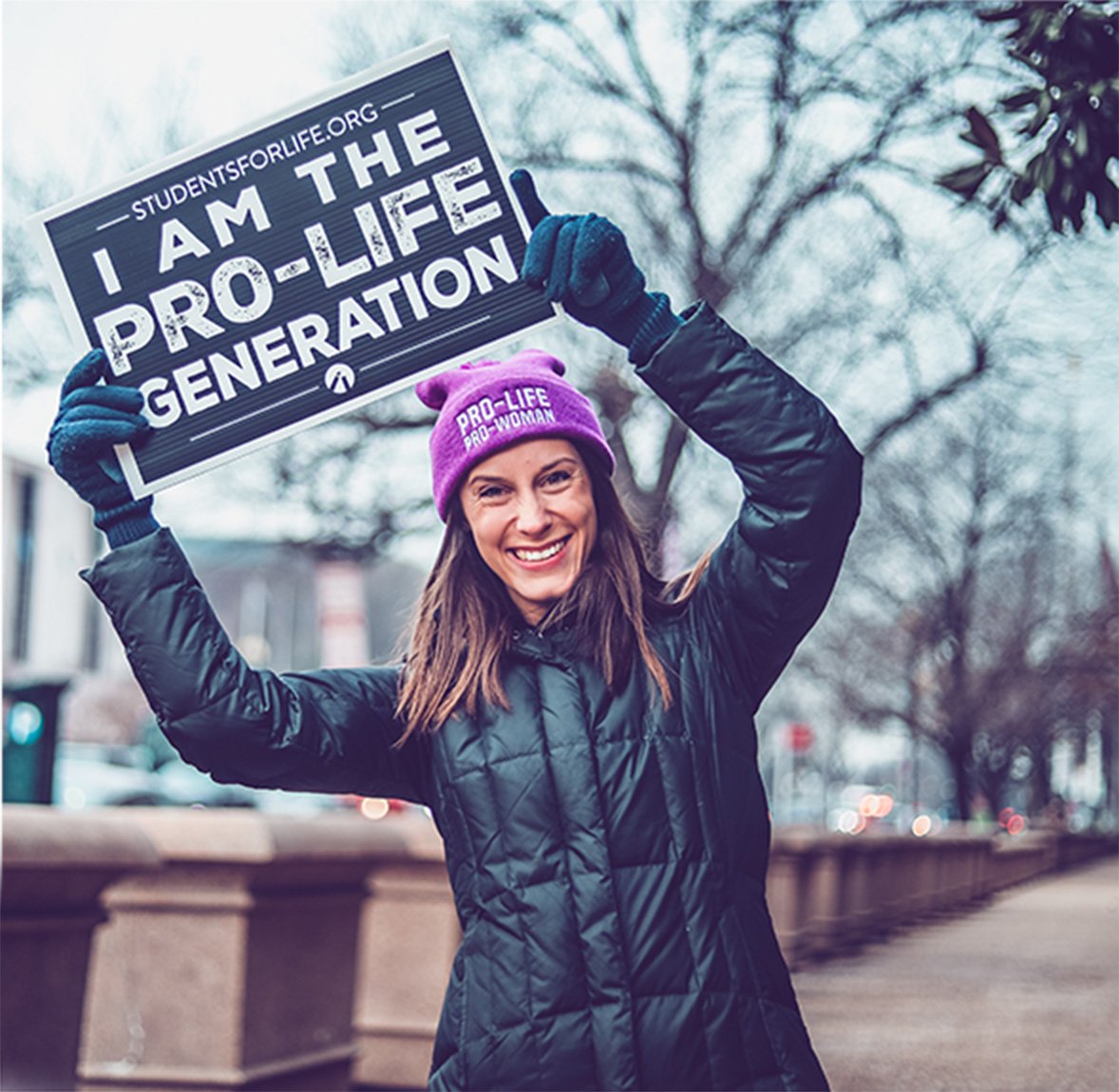 Christina Coffman has always had a passion to stand up for human rights. In the summer of 2013, she journeyed with Crossroads Pro-Life from San Francisco to Washington D.C. speaking to churches about abortion. That fall, Christina interned with Students for Life, planning the 2014 SFLA National Conference. After this life-changing experience, she started a Students for Life club at her own school. In March 2017, she founded the Denver chapter of Pro-Life Future, building up the young adult pro-life community in Denver through educational outreach, sidewalk advocacy, public policy efforts and community building. In 2018, Christina officially joined Students for Life as the Director of Pro-Life Future and Rocky Mountain Regional Coordinator. Christina is passionately committed to ending abortion and building a culture of life.
Pro-Life Future is the next step in the pro-life movement. We are trained to be leaders.